A beautiful Online Journey bringing you Home.
I offer you here, a challenge to step in with me in your universe. Unit and connect your bodies.
Because walking home can only find is path if all bodies are connected and if YOU create space for all what feels TRUE to YOU.
A  Monthly Routine to guide you through your bodies
Its include for each Month :
The Moon's News (1 Newsletter with an Audio) to follow the energy surrounding you and get some tools you will receive it on

8th of the Month

(with a

Cards reading, The stone of the Month, a Mantra & a Ritual

).

"A Flow to Heal"

1 Video to watch & rewatch (

Yoga – Flow – Mouvement – Fitness – Joy

). A practice of 30-40″ to do at home everyday or every other days following what feel right for you. You will receive it every 10th of the Month and will be able to practice and deepen within each day at your own path.
1 individual meeting with me (

healing, coaching, Ayurveda, we decide together

)  A time to explore your own universe with me and connect.
"The Circle of Talk" 1 meeting in circle

where we will get our body to move and the

share, visualise together in Circle

. Every 18th of the Month to connect with Spirit. Because together we can create so much more.
READY A 8 Months Cycle ?
LETS CREATE THE INFINITY TOGETHER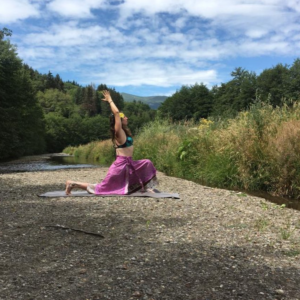 "I choose to create the Body, Mind & Spirit Path to allow YOU to keep a rythme through the Month.  Join me and DEEPEN through your own amazing PATH explore your body with Yoga & Dance Flow, bring yourself home with relaxation time,  follow the energy of the moment. Learn about some simple ways to keep your inner space and heal your bodies
Understand and feel who you Are and what is your Universe."
Anahé
Body Mind Spirit
The News of Moon each 8 of the Month
1 Flow to Heal Video on 10 of the Month
1 Individual Session per Month
1 Circle Live on 18th of the Month
Subscribe for 8 Months
I Join the Journey Now
Body Mind Spirit
The News of Moon each 8 of the Month
1 Flow to Heal Video on 10 of the Month
1 Individual Session per Month
1 Circle Live on 18th of the Month
For 1 Month
I follow for One Month