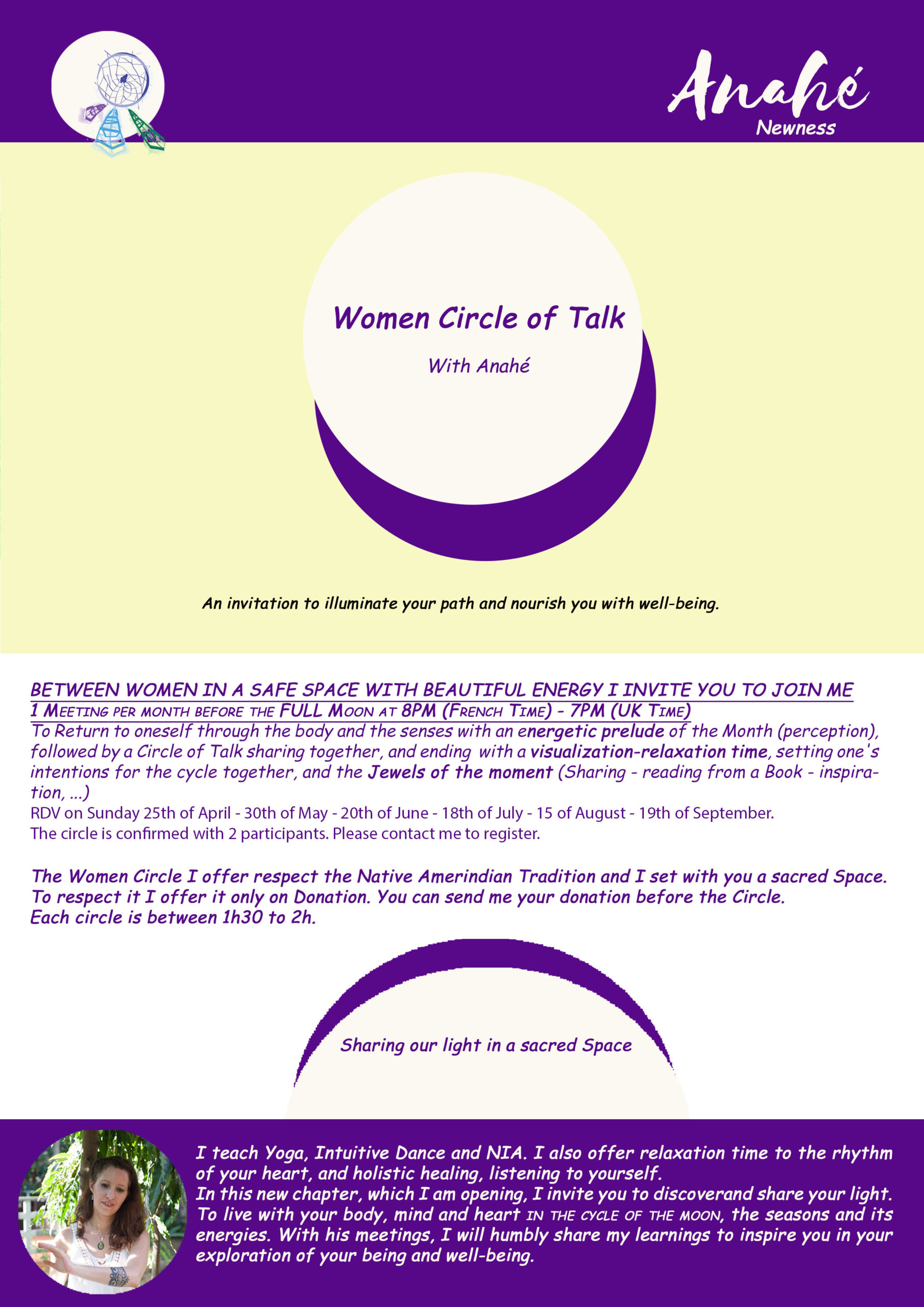 I invite each one of you: Women, Mothers, Daughters, Grandmothers, to meet around the Sundays of the full moon of each month.
Sharing a book reading or a creative time ending with a meditation and a circle of Talk….
An event for all to  talk from your heart and be listen.
Send me a message with your email to subscribe and receive the link …
At the next full moon …
It will be via Zoom, and on donation
See you soon on Zoom
More Information :
BETWEEN WOMEN IN A SAFE SPACE WITH BEAUTIFUL ENERGY I INVITE YOU TO JOIN ME
1 Meeting per month before the FULL Moon at 8PM (French Time) – 7PM (UK Time)
The circle is confirmed with 3 participants. Please contact me to register.
The Women Circle I offer respect the Native Amerindian Tradition and I set with you a sacred Space.
To respect it I offer it only on Donation. You can send me your donation before the Circle.
The Women Circles of talk of The Full Moon is here to gently let yourself be and feel understood
For those who would like to put meaning in consciousness in their emotions and feelings and learn to observe them.
And also for those who receive or have received healing with me and would like to continue to deepen with me, with a dedicated time each month individually